Thought Leader Series: The Psychology of Moving Pictures: Why Do People Prefer Them?

Graham Jones is a Visiting Lecturer at the University of Buckingham and an Associate Lecturer at The Open University in the UK. Jones, B.Sc., B.A., Adv.Dip.Ed., MBPsS, M.Ed. M.Sc., is a qualified psychologist, the author of 32 books, and an award-winning writer and speaker, contributing regularly to a wide range of publications and speaking at conferences and events around the world.
The statistics related to online video make your head buzz. It is almost impossible to quite grasp what they mean. We all know that YouTube is popular, but the figures that Google publishes about their video channel make you struggle to conceive what is going on. They talk about "billions of views" each day and "hundreds of millions of hours" of video watching. Indeed, they point out that nowadays the average time spent watching videos just on mobile phones is 40 minutes a day. It is clear we are obsessed with watching video. But why?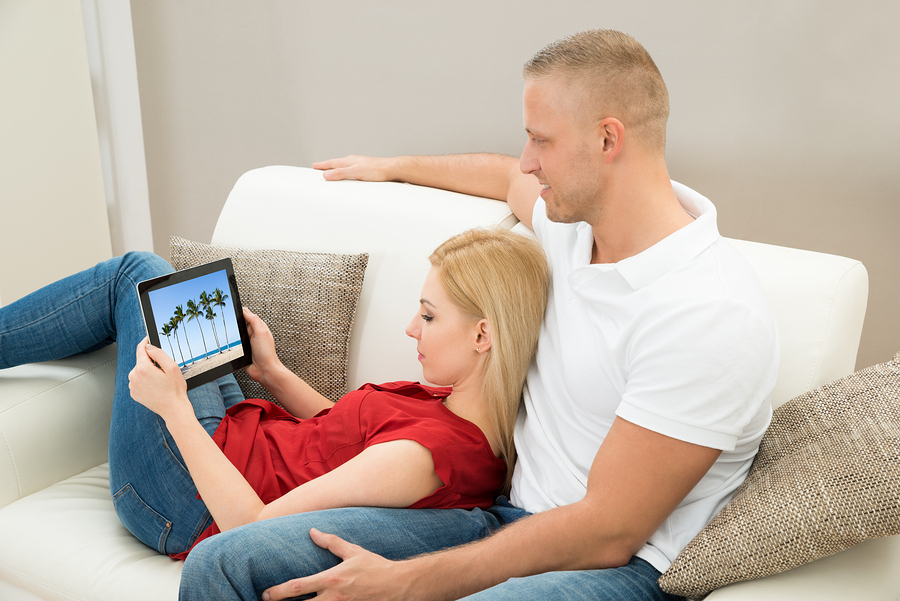 We are so attracted to watching online video we even watch together.
Vast amounts of video produced
That demand is also fueling the production of video material too. One statistical analysis has shown that around 300 hours' worth of video is uploaded to YouTube every minute of the day. If you wanted to watch all of the videos added to YouTube each day, including the huge amount of explainer videos, it would take you 49 years, without a break. And YouTube only has around 60% of the online video market.
Either we have nothing else to do with our day, or human beings are fascinated by video and moving images.
We evolved to love moving images
It all comes back to a basic survival instinct. In our past we had to hunt for food in order to survive. Our eyes are very well designed to be able to spot potential food in the distance. However, our food, such as an animal we might have speared, was also well-aware of the hunters, thanks to a heightened sense of smell and sound. As soon as they realized we were not too far away they stood still, camouflaged and unable to be seen. But if they moved, our fantastic visual system spotted it. Our eyes and brain work in harmony to ensure that we can see movement, before we see anything else.
One way of checking how fine-tuned we are to movement is to visit a place that you go to regularly. Take a walk around a room and look at all the details. Before long you will notice things you have never seen before and you will be amazed at what you notice that has previously escaped your attention. The reason you have never realized these items were there, is because they have never moved.
Video is no longer optional
Movement is so important to us that we seek it out. It appeals to our instinct to survive. It is therefore no surprise that we have fallen in love with online video. That means for businesses, video is no longer optional.
However, producing company videos is not just so you can appeal to people's desire for movement. Psychological research shows that we remember things more easily if we watch moving pictures compared with static ones. Plus, there are studies that demonstrate a greater ability for us to understand things when we watch moving pictures. So if you want people to remember your business or understand what it is you offer, or how to use your products, then using video is a clear opportunity.
There is also another opportunity when using video images. Neuroscience studies have shown that when people watch movies their brains are often "in sync". Their brain activity is almost identical. This implies that there is a unified response to watching moving images and that suggests that people will tend to get similar experiences from video, reducing the potential for misinterpretation that could come from text alone. No-one appears to have studied that yet, but it is clear that moving pictures have powerful effects on our brains. Your business could tap into that potential.
Now that you know just how important videos can be, its time to start including them in your business plants! If you need some ideas on how you can use videos in your business, check out this portfolio.