Thought Leader Series: Animated or Live Action, Which Works Best for Your Business?

Lorena Brockman is a blogger for JennsBlahBlahBlog.com and has notable know-how in blogging, travel, fashion, and has been deemed "Greatest Auntie Ever" by many. To learn more about Lorena, visit her company's blog at JennsBlahBlahBlog.com.
Explainer, demo, and promotional videos are a great way to bring a creative, entertaining voice to your company. With the choice to make a video comes a number of other details to consider. What video production company is the best fit for your business? What content is going to be included in your video? What style of video do you want to present? Live-action or animated? What is best for your business?
Target Audience
As with any product or service a business provides, it's important to know who your target audience is. If you're a startup company and the majority of your clients are younger, then an animated explainer video could be perfect. Animated videos present the problem and your company's service or product as the solution. Live action does better with an established clientele who want to learn more and see your company's products/services in action. Animated or live action videos each appeal to different people, so it is important to understand your audience.
Time & Cost
For a live action explainer video, you want to choose an able cast and an exceptional script. But the unexpected happens and shooting time goes longer, actors don't show, or the script needs to be changed. That means more time and more money for actors, locations, and services. To avoid these issues, hire an animation production company like ideaMachine Studio. They walk through the production process with you, help build a budget for your video and work to avoid issues that cost time and money.
Animated explainer videos offer a lot more flexibility. Finding a great animation production company is the next step. Like ideaMachine Studio, they create the video and produce results that fit your budget and vision. If changes need to be made, it's easier to have a company help. Many reasons animation videos become expensive is because companies feel they will save money making an in-house video. They go into it blindly and have to re-do, recast, and reanimate.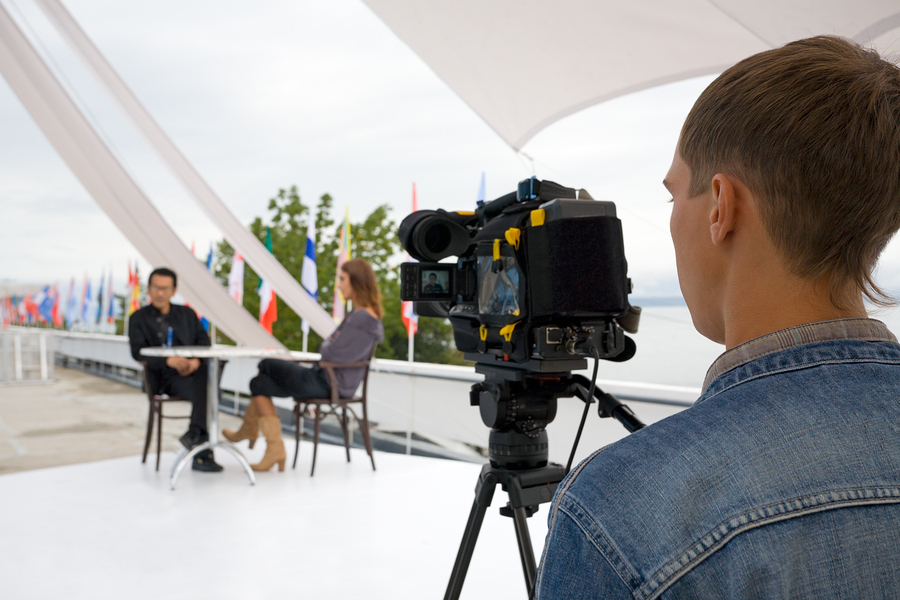 When To Use Live Action
Any kind of format can be chosen for any subject matter of your video. There are certain times that a live action video is most effective. Consider live action for these topics:
* Testimonials Your audience responds better to actual customers and their personal experience with your company. Whether it is an open testimonial or a third person review, allowing the viewer a chance to relate on a personal level to your company is effective.
* Physical Products - If your business produces a physical product for consumer consumption, it's easier to show the product in use with a live action explainer video. They are presented with a problem and your product is the active solution.
* Business Profiles - When you want to present your company's information, goals, and background, live action is the best option. Using live actors puts a face to your business and adds personality that is more approachable.
When To Use Animation
Animated videos are more effective for certain subject content. Consider these topics for animated videos:
* Services - If your company offers a particular service to customers, like network maintenance for example, it can be difficult to show that with live action. Using animation, the service details can be made into easily understandable examples without being overly complicated.
* Branding - Many people respond to audio and visual stimuli and common colors, trends, and repetitive sounds leave lasting impressions. In animation, you can keep a common color scheme and your brand's logo consistent throughout the video to make it more memorable.
* Startups & Young Viewers - Beginning companies benefit from a startup video, and due to smaller budgets, animation is a great way to convey your message. Also, when your audience is younger, an animated video is more likely to make a lasting impression.
* Fun - Simply put, imagination is your only limitation in animated explainer and demo videos. You can make a fun, attractive video, but be sure that is still makes sense and isn't so outlandish that people don't understand what your video is about.
Adding an explainer video to your company's portfolio is a smart move. It's best to remember one thing: the video is an investment. Every time the video is seen, you will be benefiting. Set a budget that allows for changes and unforeseen hiccups. Choosing animation or live action is entirely your decision. Learn more about how ideaMachine Studio works to help your decision as well.